𝐎𝐟𝐟𝐞𝐫 𝐃𝐞𝐭𝐚𝐢𝐥𝐬:
👉 Order 1-Month Worth Grocery/ Kirana (Min Order Value ₹5000)
👍 Get 𝟏-𝐖𝐞𝐞𝐤 Vegetables 𝐅𝐑𝐄𝐄!
⌛ Offer Valid: 1st-7th Dec
𝐎𝐟𝐟𝐞𝐫 ವಿವರಗಳು:
👉 1-ತಿಂಗಳ ಮೌಲ್ಯದ ದಿನಸಿ/ಕಿರಣ (ಕನಿಷ್ಠ ಆರ್ಡರ್ ಮೌಲ್ಯ ₹5000)
👍 ಪಡೆಯಿರಿ 𝟏-𝐖𝐞𝐞𝐤 ತರಕಾರಿಗಳು 𝐅𝐑𝐄𝐄!
⌛ ಆಫರ್ ಮಾನ್ಯವಾಗಿದೆ: 1ನೇ-7ನೇ ಡಿಸೆಂಬರ್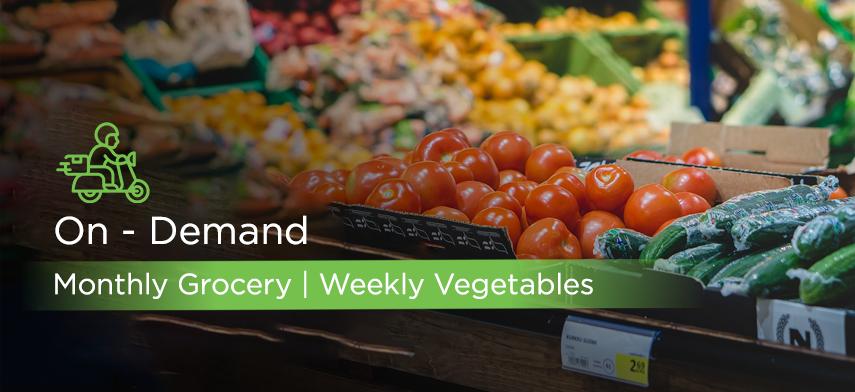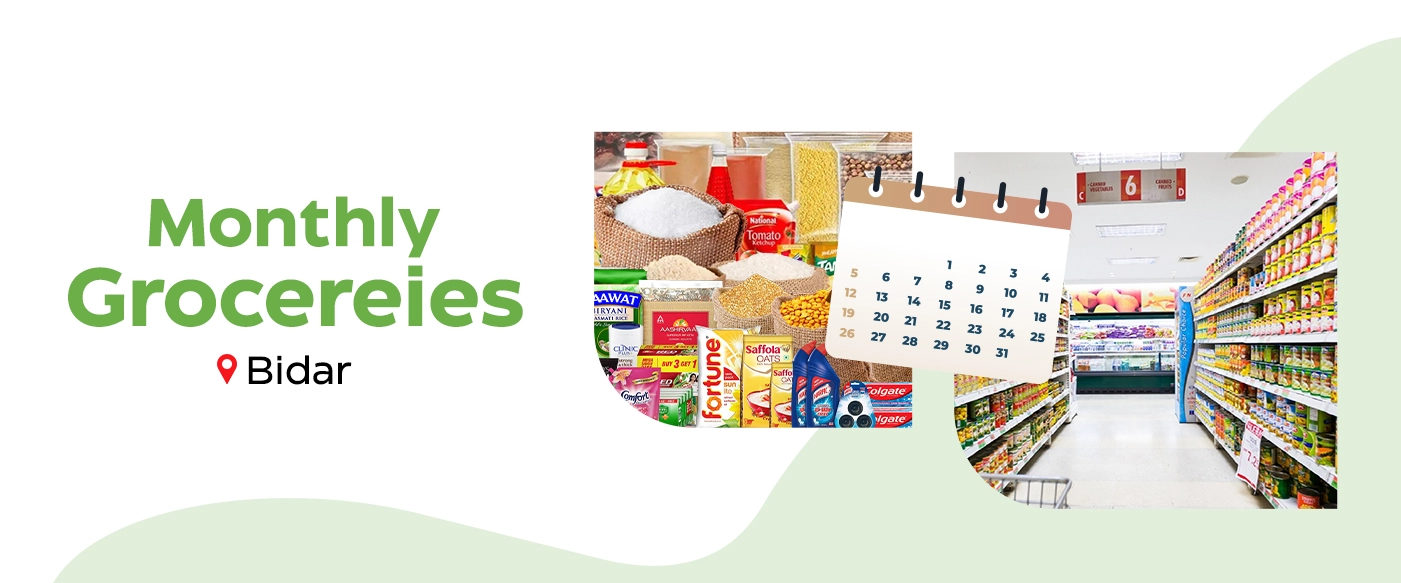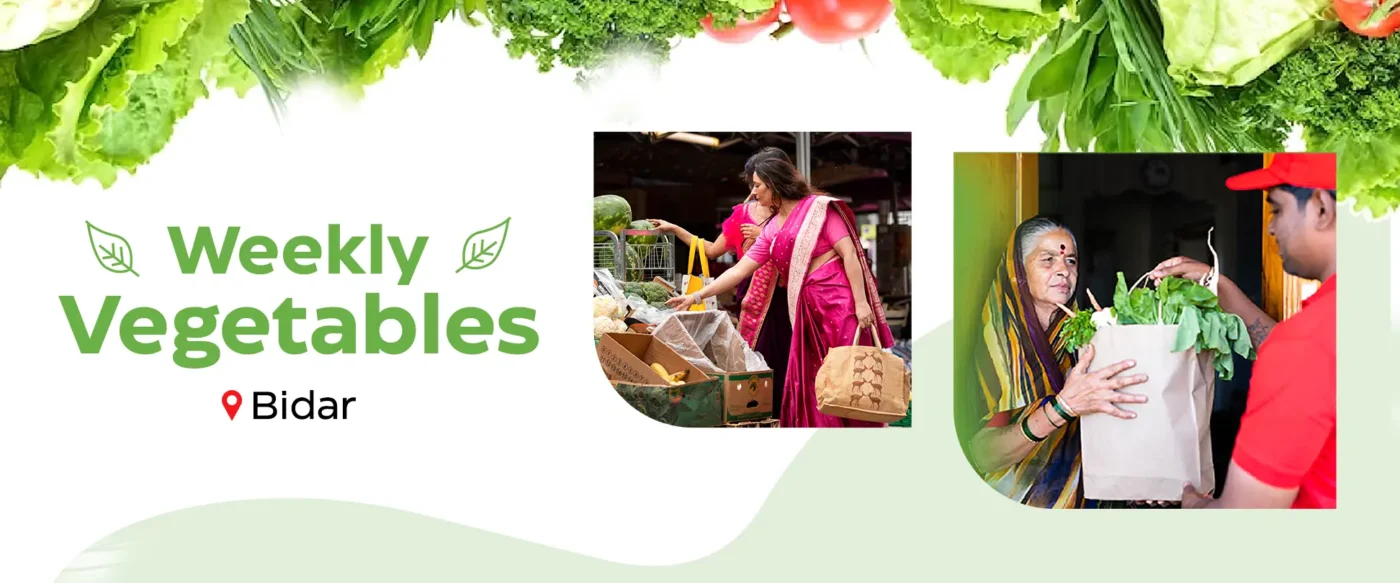 How It Works:
Click "Get Offer" 🎁
You'll be redirected to WhatsApp . 
📋 Keep your 1-Month Grocery/ Kirana items 📝 list ready .
📞 Our team member will call you shortly to take your order.
🚚 Sit back and relax! Your fresh and healthy vegetables will be delivered to your doorstep 🏡🌱🥕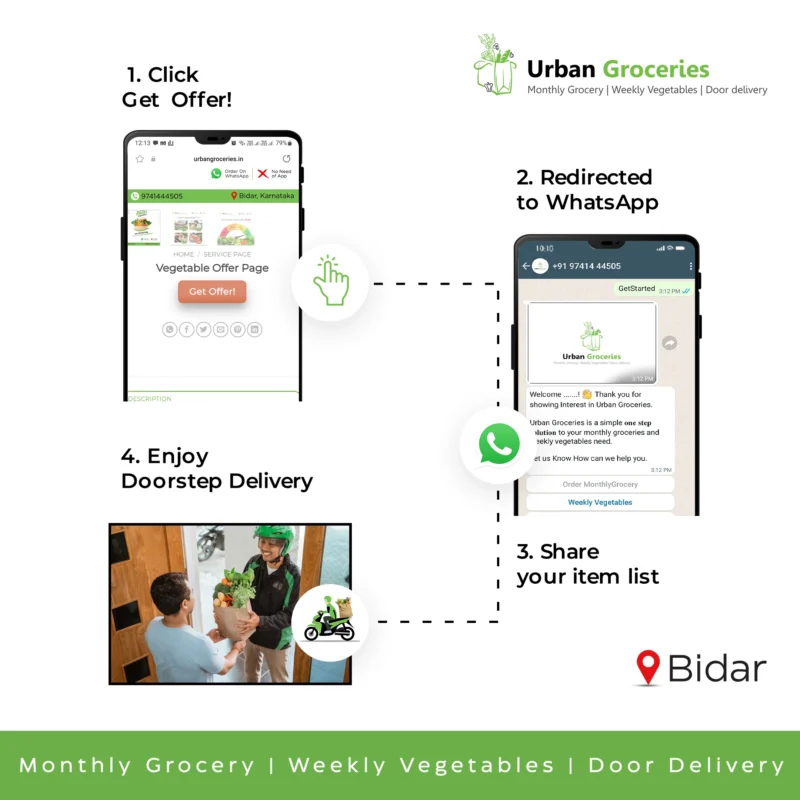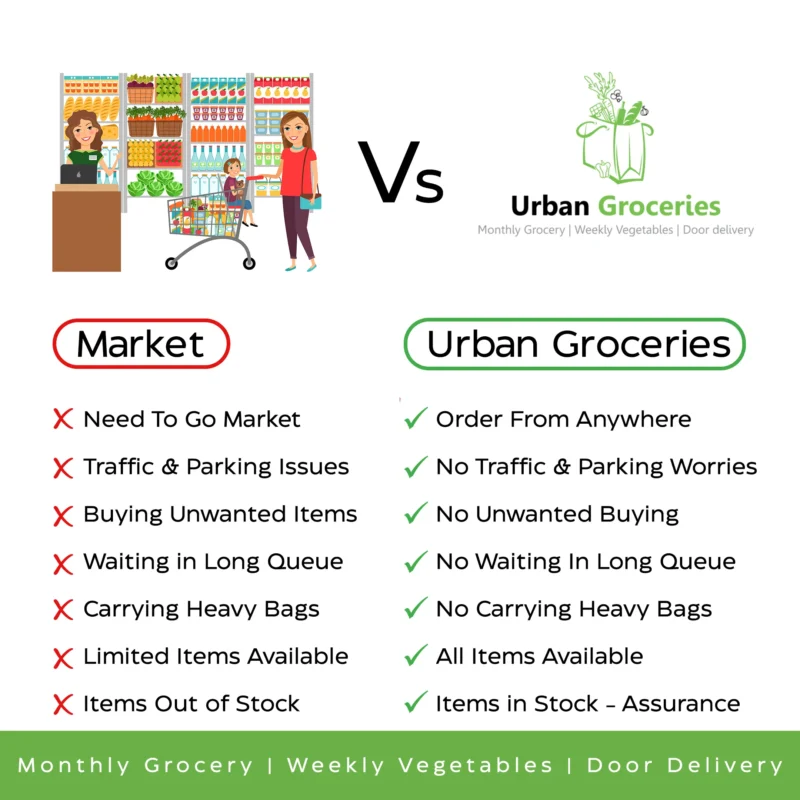 You Name It — We Deliver It
Get Everything You Need On the Same Day.

We Deliver Best Quality Products With Care.

Wide Range of Products Available.
Free Shipping all Over the Bidar.


Worried About Product Quality & Freshness?We believe you deserve a joyful and healthy life. Our dedicated team ensures superior quality in every order. Our prime focus on freshness and quality guarantees the best products for you and your family.